by Wolf Richter, Wolf Street: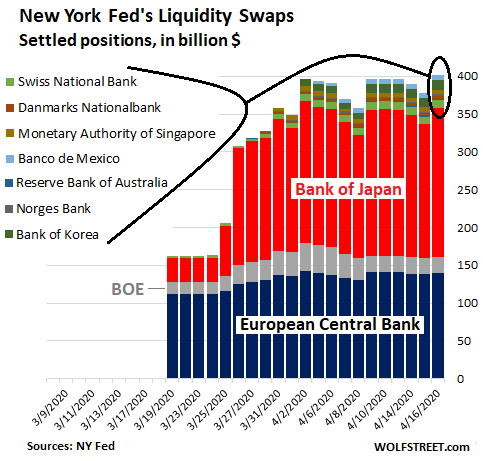 Helicopter Money for Wall Street & the Wealthy: $2.06 Trillion in 5 Weeks. Regular folks, forget it.
Since the Fed announced its market bailouts and interventions on March 15, it has printed and handed to Wall Street $2.06 trillion. But here is the thing: This was front-loaded, and over the past two weeks, it has cut its bailouts in half, and it has stopped lending new funds to its SPVs that were expected to buy all manner of securities, including equities, junk bonds, and old bicycles. But those loan amounts haven't moved in four weeks. What it has bought were Treasury securities and mortgage-backed securities – and it's cutting back on those too.