by Mac Slavo, SHTF Plan: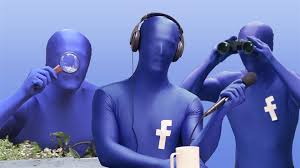 Facebook cannot seem to respect the privacy of anything.  Although a certain level of privacy is a basic human right, Facebook has been paying contractors to secretly transcribe all of your conversations.
That's according to third-party contractors who spoke to Bloomberg about the practice. The conversations were those recorded through the social media messaging app's microphone.  The contractors said that they were paid to listen in on countless, occasional vulgar conversations among Facebook Messenger users, though the company never explained to them why it needed the transcriptions. Facebook later told Bloomberg that the human transcriptions were being used to test the performance of its speech-recognizing artificial intelligence.