by Wolf Richter, Wolf Street: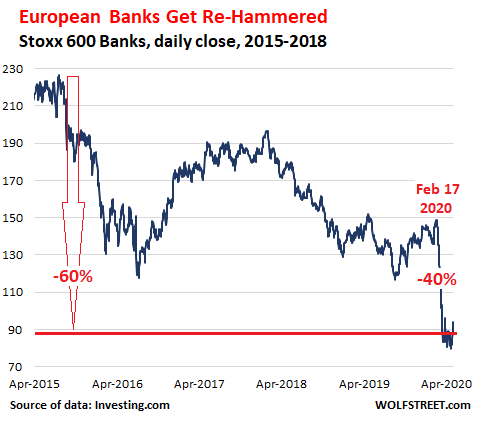 They haven't gotten over Financial Crisis 1 and the Euro Debt Crisis. Now there's a new crisis. Deutsche Bank's CEO going on TV to soothe nerves didn't help matters.
The biggest European banks have started to report their earnings against a bleak backdrop of locked down economies, plunging economic activity, surging business closures and rising loan defaults. Each earnings call laid bare the scale, scope and complexity of the problems and challenges facing a European banking sector that never really recovered from their last two crises — the Global Financial Crisis followed by the Euro Debt Crisis.