by Charles Hugh Smith, Of Two Minds: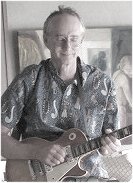 Want to understand the full scope of neofeudalism in America? Follow the money and the power and privilege it buys.
The repugnant reality of class privilege in America is captured by the phrasedate rape: the violence of forced, non-consensual sex is abhorrent rape when committed by commoner criminals, but implicitly excusable date rape when committed by a member of America's privileged elite.
Compare the effectiveness of excuses offered by privileged elites (we were both drinking, I didn't hear her say no, etc.) when offered in court by less privileged males on trial for rape. The privileged elite is acquitted or given a wrist-slap while the commoner gets 20 years in prison.