by Charlie Spierling, Breitbart: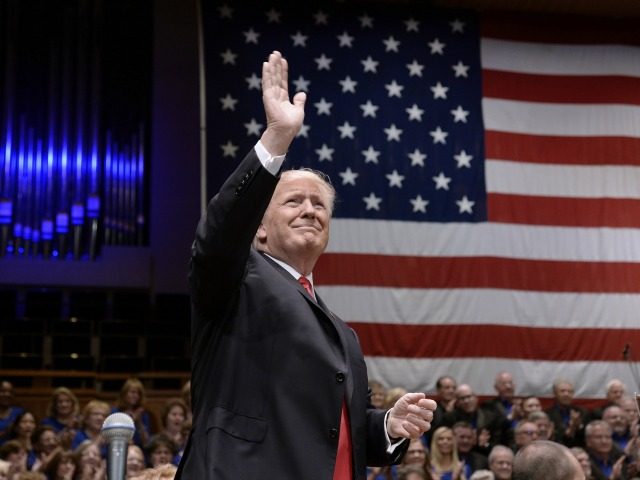 President Donald Trump continued to battle with the media during a speech at a Celebrate Freedom Rally at the Kennedy Center on Saturday.
"The fake media is trying to silence us but we will not let them," Trump said. "The people know the truth. The fake media tried to stop us from going to the White House, but I'm president and they're not."
Trump recalled his great election victory, vowing to continue fighting for his agenda, accusing the media of trying to stop him.