by Stefan Stanford, All News Pipeline: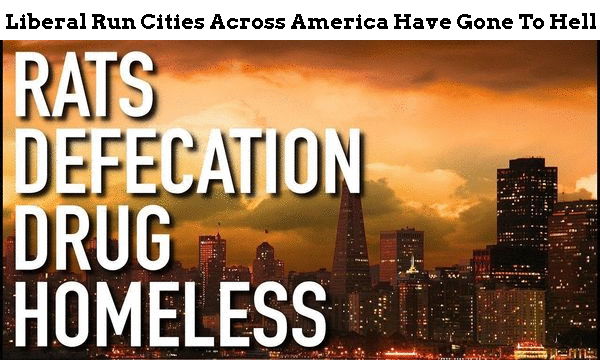 "In an age of universal deceit, telling the truth is a revolutionary act". George Orwell –  "Truth is treason in the empire of lies". Ron Paul
While President Donald Trump is being slammed once again by Demon-rats and their lapdogs the mainstream media for CORRECTLY calling parts of Western Baltimore the 'dumps' that they are, with the 'demons' and the msm once again labeling him 'racist' for doing so, and now labeling POTUS a 'misogynist' for correctly pointing out that huge parts of Nancy Pelosi's San Francisco district are in great disrepair as well, we'll take a look within this new ANP story at more evidence that it is the liberal policies of Democratic politicians that are leading to the destruction of their cities with our entire country potentially plunging into the same cesspits of Communism as John C. Velisek had reported in this July 28th ANP story if the far left has their way.