by Wolf Richter, Wolf Street: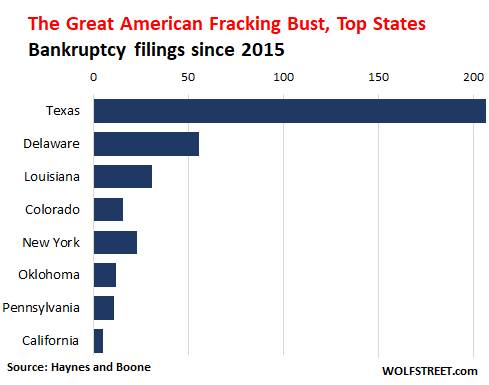 Texas at the epicenter. We're witnessing the destruction of money that loosey-goosey monetary policies encouraged.
Following the sharp re-drop in oil and natural gas prices in late 2018, bankruptcy filings in the US by already weakened exploration and production companies , oilfield services companies, and "midstream" companies (they gather, transport, process, or store oil and natural gas) jumped by 51% in 2019, to 65 filings, according to data compiled by law firm Haynes and Boone. This brought the total of the Great American Shale Oil & Gas Bust since 2015 in these three sectors to 402 bankruptcy filings.