by Derrick Broze, The Free Thought Project: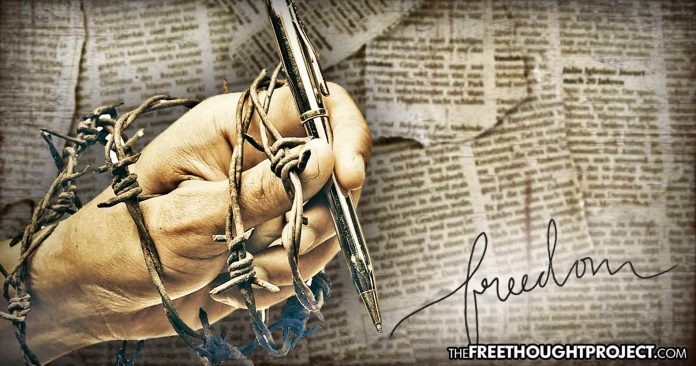 Newly released documents detail never before seen Department of Justice rules relating to conducting surveillance on journalists suspected of being an agent of a foreign government.
On Monday the Freedom of the Press Foundation released Department of Justice documents detailing the procedure for monitoring journalists using the secretive Foreign Intelligence Surveillance Court. The documents were recently obtained via Freedom of Information Act lawsuit filed by Freedom of the Press Foundation and Knight First Amendment Institute at Columbia University.
The documents reveal that the DOJ is not required to satisfy "a multi-part test" designed to prove they have exhausted all options before targeting a journalist with surveillance, as is the case for obtaining traditional subpoenas, court orders, and warrants against journalists. Instead, Trevor Trimm of the Freedom of the Press Foundation notes, the DOJ only must follow less strict court orders from the Foreign Intelligence Surveillance court. "FISA court orders are also inherently secret, and targets are almost never informed that they exist," Trimm writes in a press release regarding the documents.