from ZeroHedge: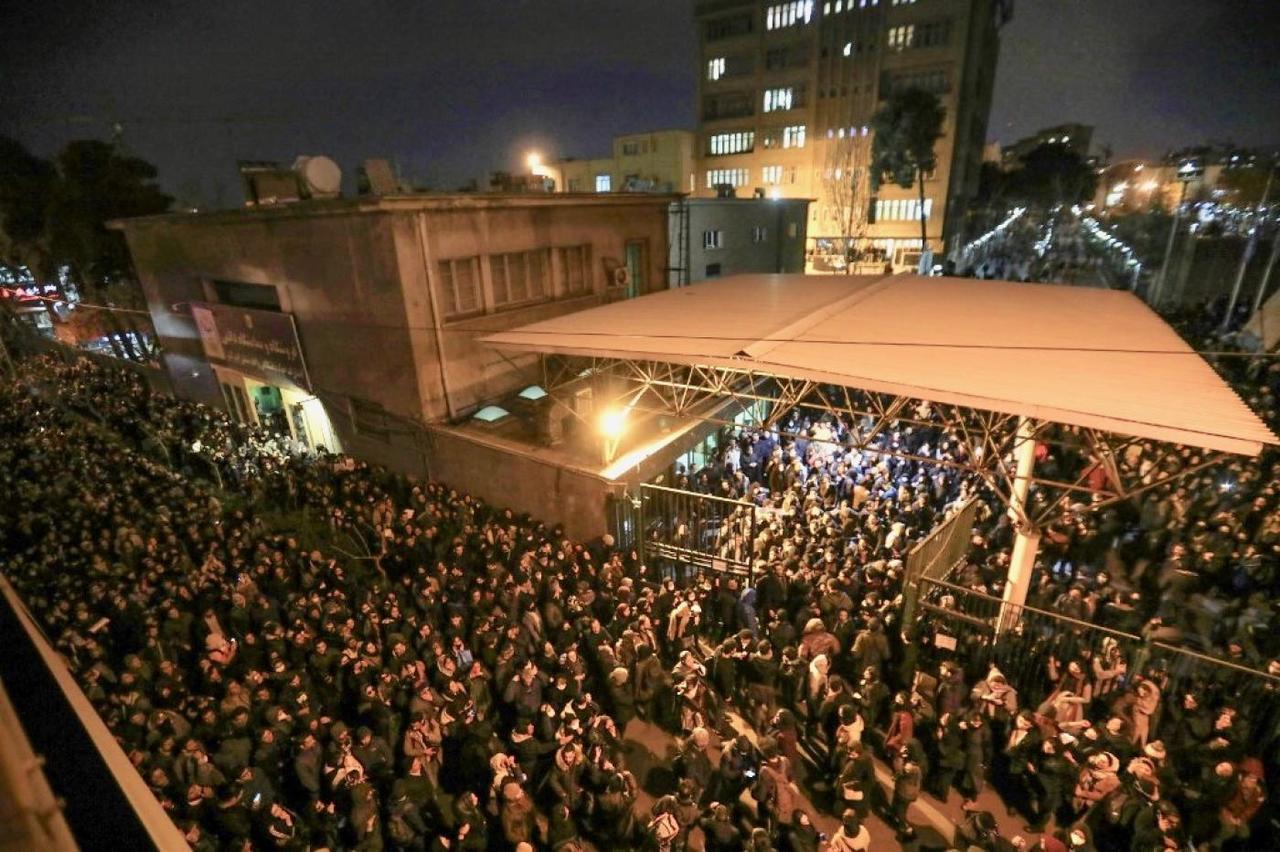 Mass protests have again broken out in Iran at the end of a chaotic week for the country, capped by the early Saturday admission and apology for the military accidentally shooting down a Ukrainian passenger plane, killing all 176 people on board.
Additionally, it appears that the British ambassador in Tehran, Rob Macaire, was arrested shortly after photographing the protests. Iranian state sources are alleging he was helping to "organize" and incite the protests.
The UK ambassador to Iran Rob Macaire has been arrested during the protests in Tehran on Saturday, Iran's semi-official Tasnim news agency reported.

Macaire was present during the Saturday protests in front of Tehran's Amir Kabir University and was arrested then, Tasnim's report said.