by Susan Duclos, All News Pipeline: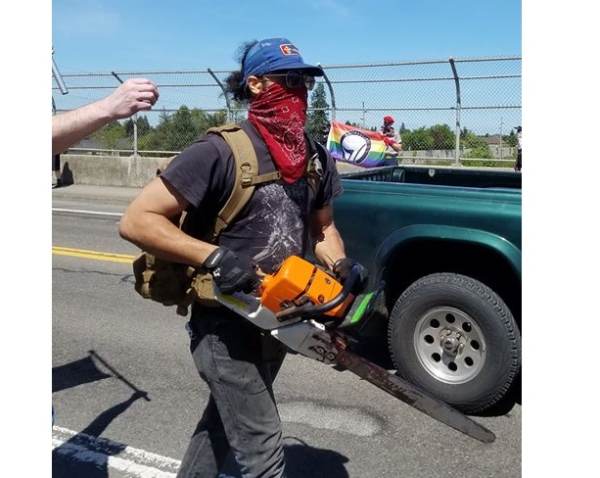 Almost weekly now we see multiple examples of how unhinged liberal Trump-haters are becoming, to the point where they are dangerous. The latest example is shown over at Gateway Pundit, with images of a crazed lunatic, with a mask covering his lower face, threatening the group "Oregon Women for Trump" with a chainsaw.
The "Oregon Women for Trump" held an overpass rally, holding up American flags, Trump signs and MAGA imagery, waving them at passing motorists. As GP reports that a leftist Antifa group became aware of the planned rally and showed up in full Antifa gear to shout insults and blare horns at the female Trump supporters.