by Charles Hugh Smith, Of Two Minds: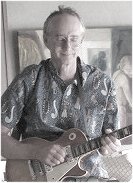 Disregard these second-order effects at your own peril.
A great many systems that are assumed to be robust are actually fragile. Exhibit #1 is the global financial system, of course, but Exhibit #2 may well be the healthcare system globally and in the U.S.
Observers have noted that the number of available beds in U.S. hospitals is modest compared to the potential demands of a pandemic, and others have wondered who will pay the astronomical bills that will be presented to those who are treated for severe cases of Covid-19, as the U.S. system routinely generates bills of $100,000 and up for a few days in a hospital. Costs of $250,000 or more per patient for weeks of intensive care treating Covid-19 cannot be dismissed as "impossible."