by Geoffrey Grinder, Now The End Begins: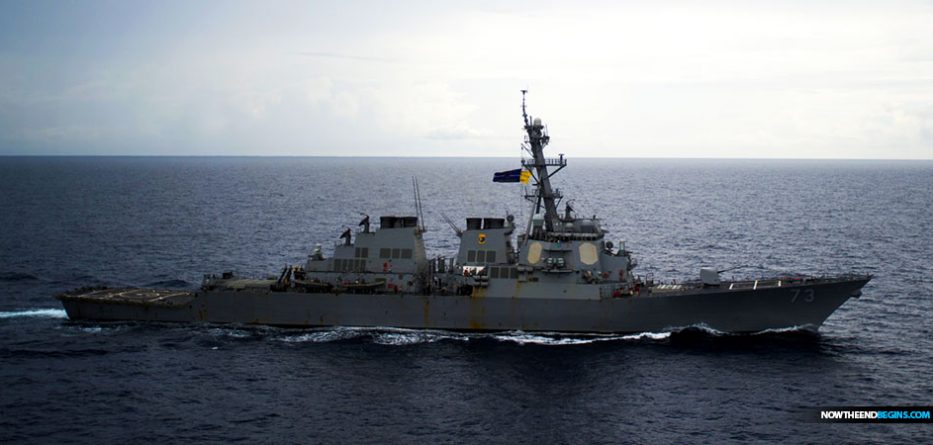 The bitter trade dispute between China and the US is increasingly spilling into the military domain, with a risky incident in the South China Sea highlighting the dangers of souring relations.
There are two countries that are right now provoking other nations. Russia has been doing a series of fighter jet flybys over British airspace, and China has been getting closer and closer to American military interests in the South Pacific. It is no coincidence that both Russia and China recently held the largest war games together in modern times.