by Wolf Richter, Wolf Street: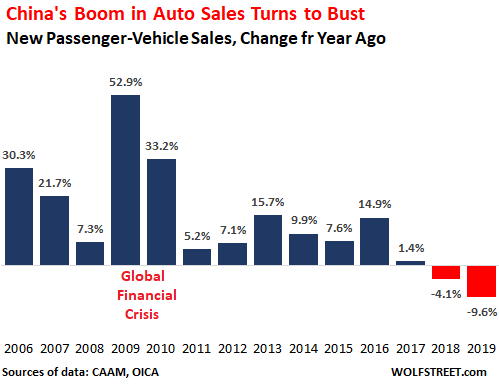 "Challenging environment with weakened consumer demand": This nosedive in a vast industry, affecting consumers and manufacturing, is happening even as GDP officially booms at 6%?
China's market for new passenger vehicles, the largest in the world, turned into a mess in 2018, the first annual decline in the data going back about three decades, and then got messier. In December, passenger vehicle sales declined for the 18th month on a year-over-year basis, amid production cuts, layoffs, and plant closings. Particularly hard-hit were US automakers General Motors – second largest foreign brand in China – and Ford, which is just falling apart in China.