by Pam Martens and Russ Martens, Wall St On Parade: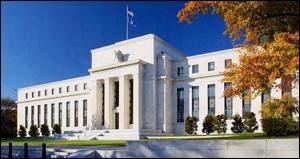 On July 30, 2019, the day before the U.S. central bank, the Federal Reserve, cut interest rates by one-quarter of one percent, the yield on the 10-year U.S. Treasury note closed the day at 2.06 percent. Early this morning, the yield on the 10-year U.S. Treasury stood at 1.65 percent, a stunning decline of 41 basis points in 8 days. A yield evaporation on U.S. sovereign debt that resembles a snow cone in July is not consistent with a strong economy. It is consistent with a seriously sputtering economy and a stock market out over its skis in terms of valuation.
In addition to the collapsing yield in the benchmark 10-year, we now have a seriously inverted yield curve with the 3-month T-bill yielding 2.01 percent this morning versus the 10-year T-note yielding 1.65 – a difference of 36 basis points.