by Charles Hugh Smith, Of Two Minds: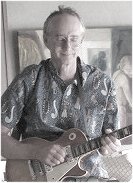 One does not need money to convey one's thoughts, but what money does allow is the drowning out of speech of those without money by those with a lot of money.
In last week's explanation of why the Federal Reserve is evil, I invoked the principle of calling things by their real names, a concept that drew an insightful commentary from longtime correspondent Chad D.:
Thank you, Charles, for calling out the Fed for their evil ways. We have to properly name things before we can properly address them. I would add that the Fed's endless creation of "money" to hand out to connected bankers (not all bankers) is just one facet of the evil. The evil also manifests itself as extraordinary political-economical power in a system that allows legalized bribery disguised as free speech.