by Matt Agorist, The Free Thought Project: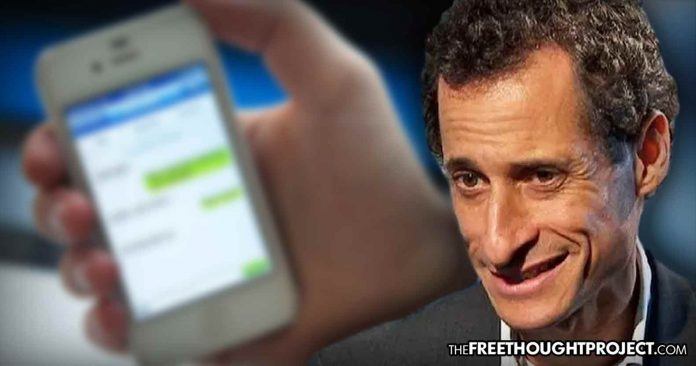 As elderly veterans rot in jail for treating themselves with a plant, child predator disgraced Congressmen like Anthony Weiner, are let out early.
Last year, Anthony Weiner, the disgraced congressman from New York was sentenced to prison after he pleaded guilty to sending a 15-year-old child horrifically graphic texts, images of himself, and videos. Although he was sentenced to 21 months for his crimes, the child predator will be getting out of jail early according to the Federal Bureau of Prisons.