by Mike Gleason, Money Metals: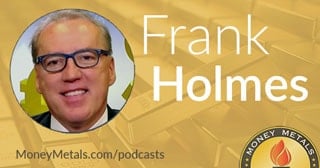 Coming up Frank Holmes of US Global Investors joins me to talk about gold, the key driver that will likely take it higher and why we need to be paying more attention to the trendlines than the headlines. Don't miss another great conversation with the well-traveled and highly respected Frank Holmes, coming up after this week's market update.
Well, after months of presidential complaining, tweeting, and pressuring, Donald Trump finally got a rate cut from the Fed.