from ZeroHedge: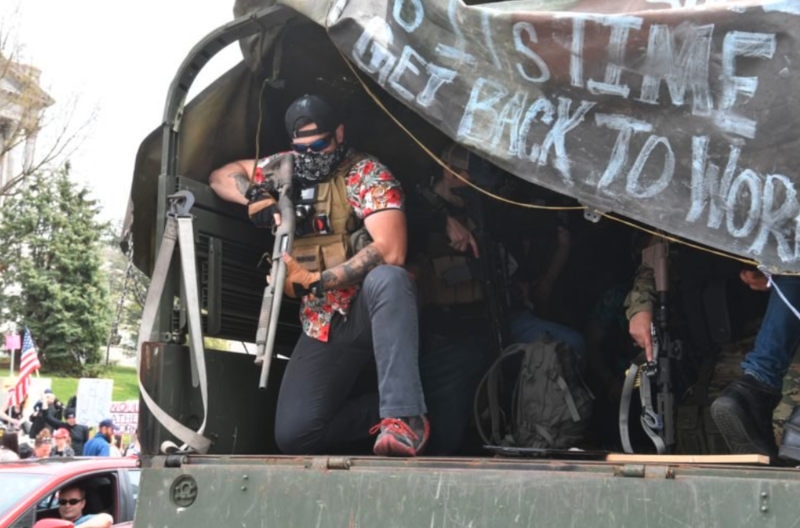 America could be standing on the edge of a revolution. Seriously, well, with National Guard troops deployed across the country, any uprising would likely be squashed.
We noted late last month that a "social bomb" was set to detonate over major Western cities. It was thought that the epicenter of unrest could begin deep within inner cities, such as those in Baltimore and Detroit, but that might not be the case.
It appears tensions are soaring among anti-quarantine protesters and state governments. The lockdown backlash started last Thursday in Lansing, Michigan.