by Pam Martens and Russ Martens, Wall Street On Parade: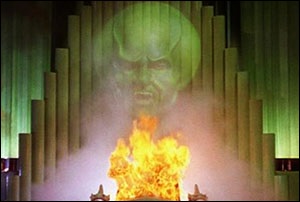 Yesterday, the Federal Reserve announced the second leg of its 2017 stress tests for the nation's most systemic financial institutions. Known as the Comprehensive Capital Analysis and Review (CCAR), the Fed said it "did not object to the capital plans of all 34 bank holding companies" although Capital One Financial will be required to "submit a new capital plan within six months that addresses identified weaknesses in its capital planning process."
That all clear from the Fed unleashed what JPMorgan Chase CEO Jamie Dimon fondly refers to as "animal spirits" on Wall Street. The Fed had barely made its announcement when three of the biggest Wall Street banks announced they were earmarking about $47 billion to gorging on their own share buybacks. JPMorgan Chase led the pack with a potential buyback of $19.4 billion over the next 12 months, according to Bloomberg News. Citigroup has projected potential buybacks of $15.6 billion while Bank of America said it may buy back as much as $12 billion.
The mega banks on Wall Street are engaging in these buyback binges despite a growing chorus of critics who say the practice harms the overall economy.