by Pam Martens and Russ Martens, Wall St On Parade: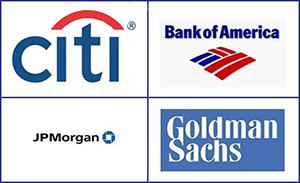 At the end of 1999, the year that President Bill Clinton and his  Treasury Secretary Robert Rubin brokered the deal to repeal the Glass-Steagall Act of 1933 and allow the casino investment banks on Wall Street to gobble up deposit-taking banks, there were 10,220 federally insured banks and savings institutions in the United States. Today, that number stands at 5,397, a decline of 47 percent according to the Federal Deposit Insurance Corporation (FDIC). What exactly happened to those disappeared banks?

by Mike Adams, Natural News:
REAL Self-Defense is a live-action defensive handgun training course available exclusively on REAL.video, the YouTube alternative that respects pro-liberty free speech.
The 7-part video course is taught by a United States Marine (close combat and hand-to-hand combat specialist) and a U.S. Navy SEAL (weapons and assault specialist).
Thousands of people have viewed the episodes so far, with a huge number of positive comments already posted about the skills and tactics taught in the series.
Episodes 3, 4 and 5 have just been posted. Here's the full sequence posted so far: