by Charles Hugh Smith, Of Two Minds: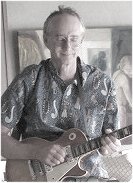 Losses will be taken and sacrifices enforced on those who don't understand the Chinese state will no longer absorb the losses of speculative excess.
Let's start by stipulating that no one outside President Xi's inner circle really knows what's going on in China, and so my comments here are systemic observations, not claims of insider knowledge.
Many western observers have noted the centrality of Marxist-Leninist-Maoist doctrine in President Xi's writings. This is somewhat akin to invoking America's Founding Fathers to support one's current policies: if you're trying to modify state policy in China, you have to explain it in the context of the Chinese Communist Party's history and doctrines. Never mind if the ideals were not met; what's important is establishing continuity and resonance with the history of China, the core doctrines of Chinese Communism and the CCP's leadership based on those doctrines.