by Ronan Manly, BullionStar: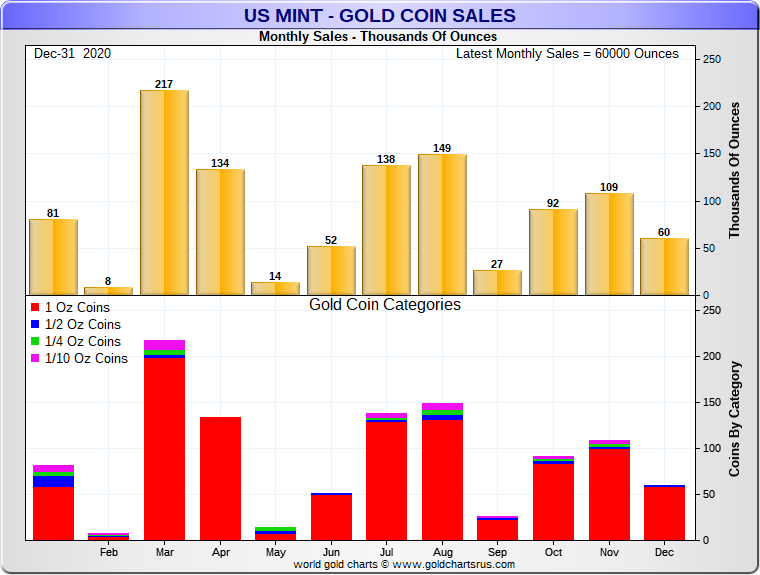 The year 2020 was a very strong one for bullion coins sales by the major national mints, with the US Mint, Perth Mint and Royal Canadian Mint (RCM) all seeing phenomenally strong sales across both gold bullion coins and silver bullion coins.
Gold sales more than doubled at the Perth Mint and Royal Canadian Mint, while increasing by a massive 500% at the US Mint. The US Mint also took the lead in sales volume increases in silver, more than doubling its 2019 volumes. During 2020, the Perth Mint boosted silver sales by 42%, while the Royal Canadian Mint (based on the first three quarters of 2020) increased silver sales volumes by 34%.