by S.M. Gibson, The Anti Media: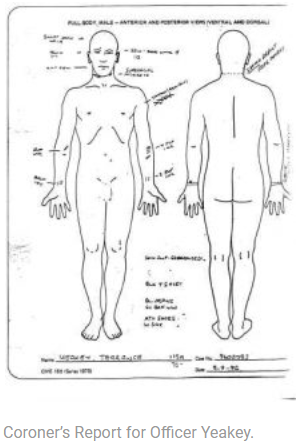 Sgt. Terrance Yeakey was an Oklahoma City Police Officer, a first responder to the OKC bombing, and an American hero. Officer Yeakey, known to friends as Terry, saved the lives of eight people from the Alfred P. Murrah building on the morning of April 19, 1995.
Terry was a few blocks away from Timothy McVeigh and the now infamous Ryder truck-which was brimming with explosives-when it detonated and erased the lives of 168 people, including 19 children. Yeakey rushed to the blast site, and without regard for his own life, began pulling people from the rubble one by one.