by Martin Armstrong, Armstrong Economics: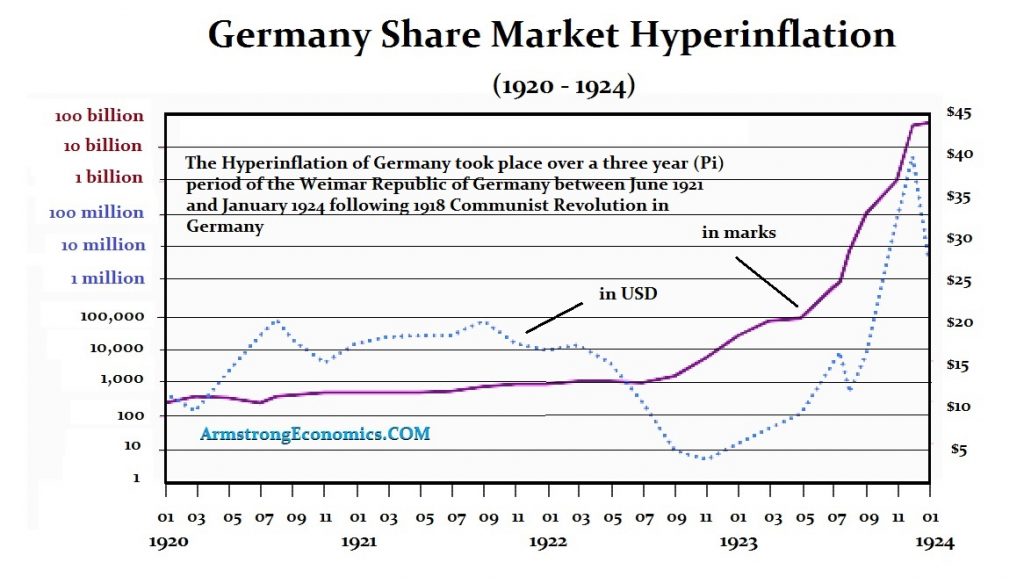 QUESTION: Everyone has a chart of the German DAX postwar. I have never seen a chart of the German stock market before the war. Do you have any?
HVS
ANSWER: Yes. However, you must understand that because the world was on a gold standard, the arbitrage volatility was reflected in the bond and share markets when the currency was fixed. This is why the German share market closed in August 1914, along with just about everyone else. Here is a chart that show the performance of the German share market during the hyperinflation period. We have the DAX also extended back in time. But don't forget, the DAX is a total return index. If we plot just price, you will see that the German share market looks very much like France.