by Geoffrey Grinder, Now The End Begins: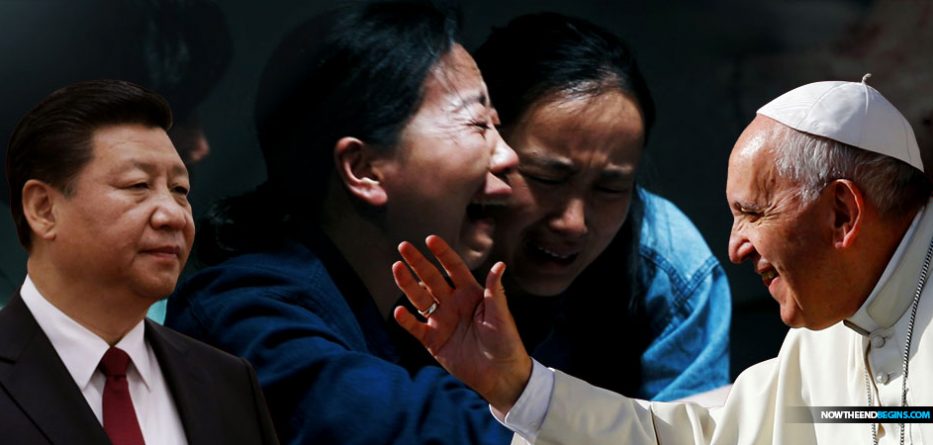 China's Communist "Party will frame the deal as the Vatican's seal of approval to the state-run Catholic Church, at a time when Christian believers are facing a severe crackdown on their beliefs and practises.
A few weeks ago we brought you the story of how China has begun a campaign of persecution of the estimated 67 million Chinese christians in its country. The vast majority of these professing Christians are Protestants and Bible believers, with roughly 12 million being Catholics.