by Geoffrey Grinder, Now The End Begins: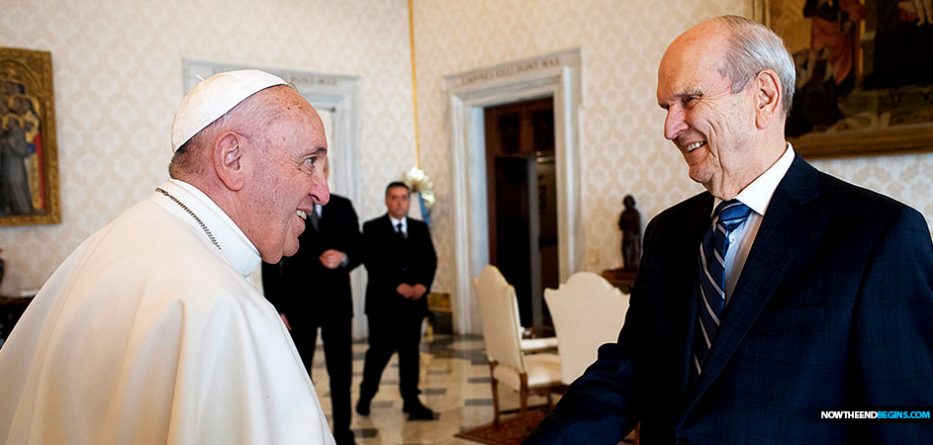 A visit between a pope and the man considered a prophet by millions of Latter-day Saints would have been unimaginable to leaders and members in both churches 50 years ago. Clandestine olive branches and decades of détente were necessary, according to sources from both faiths interviewed for this story. That is exactly what has happened. In fact, today's meeting is a culmination of a web of deepening and expanding alliances between the Latter-day Saints and the Roman Catholic Church and its many sister organizations.
Pope Francis of the Roman Catholic Church and Prophet President Russell M. Nelson of The Church of Jesus Christ of Latter-day Saints met today at the Vatican in the first-ever face-to-face discussion between the heads of the two global churches.