by Geoffrey Grinder, Now The End Begins: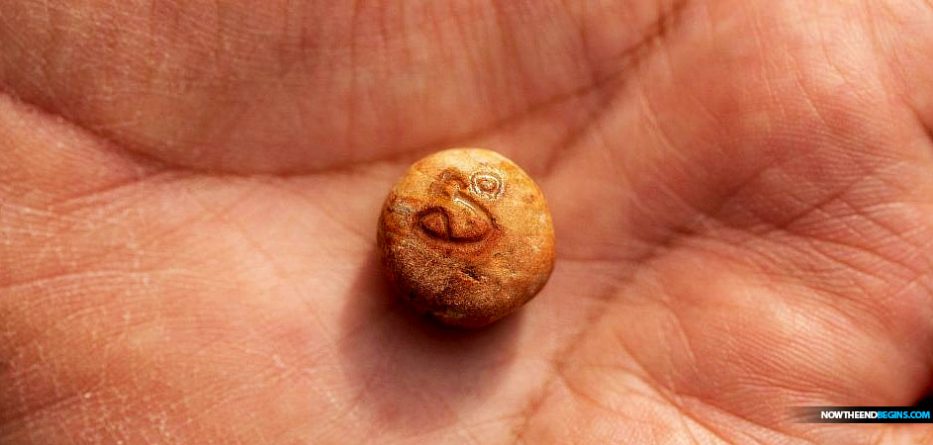 An extremely rare, minuscule biblical stone weight inscribed in ancient Hebrew script with the word 'bekah' was discovered in rubble taken from excavations at the foundations of the Western Wall.
As amazing as this latest discovery truly is, and it is, there have been a spate of finds likes these over the past few years. So much so that we had to create a new category for the homepage entitled 'Biblical Archaeology', and I highly suggest you check it out.
"A bekah for every man, that is, half a shekel, after the shekel of the sanctuary, for every one that went to be numbered, from twenty years old and upward, for six hundred thousand and three thousand and five hundred and fifty men." Exodus 38:26 (KJV)