by Geoffrey Grinder, Now The End Begins: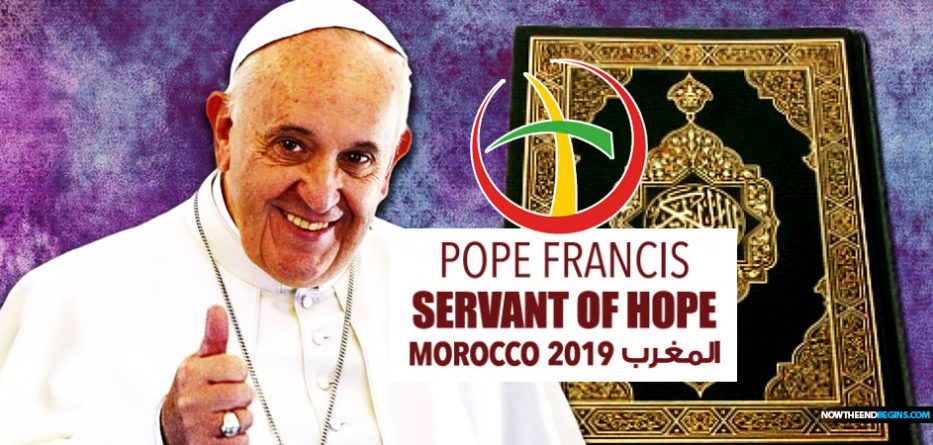 The official logo of the Pope's visit was chosen from about 50 entries in a competition. An explanatory note accompanying the logo's release says that a cross and a crescent in the logo are symbols of Christianity and Islam which highlight the interreligious relations between Christians and Muslims. In fact, during the 2-day trip, Pope Francis will meet the leader of Moroccan Muslims, 800 years after the meeting between St. Francis of Assisi and Sultan Al-Malik al-Kāmil of Egypt.
The Vatican released the logo for Pope Francis' Apostolic Journey to Morocco, whose theme is hope. "Servant of Hope" is the theme of the Pope's visit to Morocco on March 30-31.