by Geoffrey Grinder, Now The End Begins: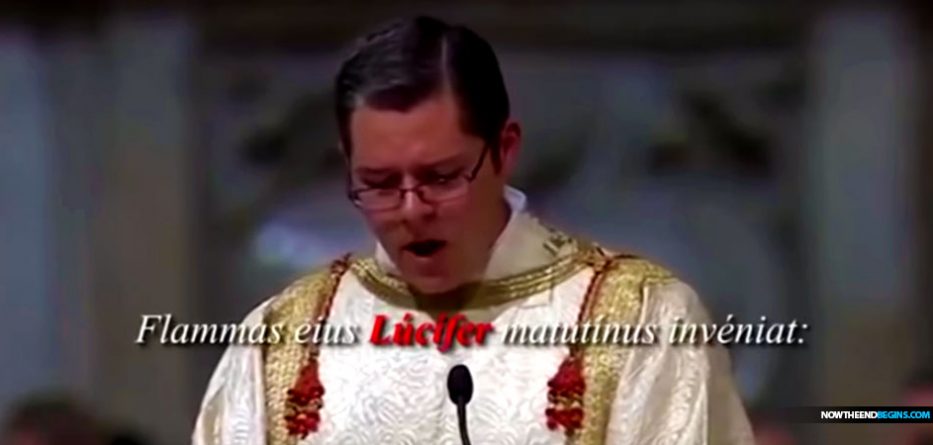 The highlight of the ceremony was the singing of a Catholic prayer known as 'The Exsultet', or 'Easter Proclamation'. The problem starts in the wording of the prayer itself.
On April 27th, 2014, Pope Francis held a ceremony in St. Peter's Square at the Vatican to induct two former popes into sainthood. Catholic sainthood ceremonies are fairly standard procedures, and happen quite often. But on this particular occasion, Pope Francis wanted it broadcast around the world in 3D, HF and 3K.