by Chris Menahan, Information Liberation: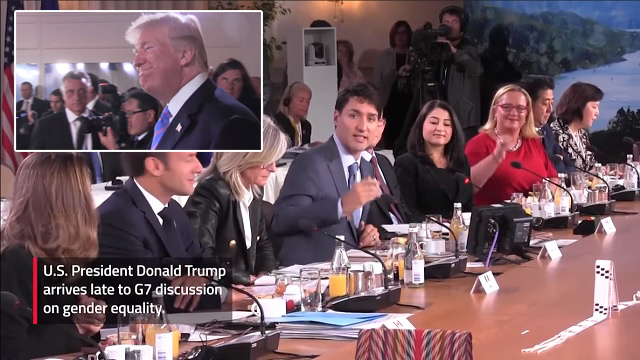 This is the greatest president of all time!
From The Star:
LA MALBAIE, QUE.輸 tardy Donald Trump created a distraction Saturday when he showed up late for a G7 meeting on women's empowerment.
The U.S. president arrived several minutes after the start of the breakfast meeting between G7 leaders and the gender equality advisory council that Prime Minister Justin Trudeau created for this year's summit in the Charlevoix region of Quebec.