by Tim Brown, Freedom OutPost: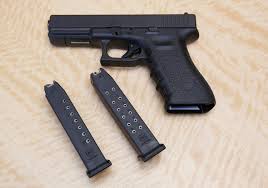 Yes, New Jersey, ex post facto laws are unconstitutional and those who advanced this bill are breaking the law.
A state that has some very unconstitutional, strict gun laws which have even cost people their lives, has passed pretended legislation that will give their citizens 180 days to turn in all their guns and magazines that hold more than 10 rounds or become criminals. Talk about ex post facto laws! Talk about unconstitutional!