by William B Stoecker, All News Pipeline: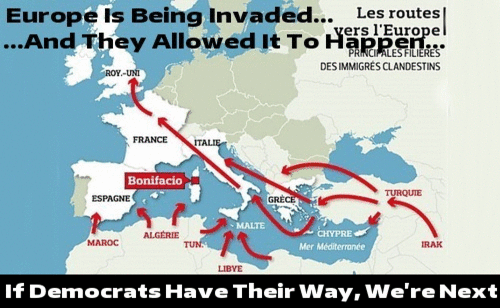 – 'Global Elite' Still Pushing President Trump Towards World-Destroying Nuclear Holocaust
It is gradually becoming obvious to many of us that the NWO elites not only want to impoverish, dumb down, morally degrade and enslave most of Humanity and torture and murder their opponents, but that they have literally declared war on the Human Race and on Western Civilization. They intend to destroy Judeo-Christian civilization, which is the finest flower of human achievement and the last, best hope for Humanity, and they intend to exterminate most of the Human Race.
In fact, it seems certain that their ultimate master wants to wipe us all off the face of the Earth, and that each of its underlings hopes that the crocodile will eat him last. To see this clearly, you need only look at the overall pattern of behavior by the leaders of the various Western nations. Since, in the race to the bottom, the ever-so-sophisticated nations of Western Europe are ahead of the US, they are a clear example, and England is perhaps the most obvious.