by Jack Burns, The Free Thought Project: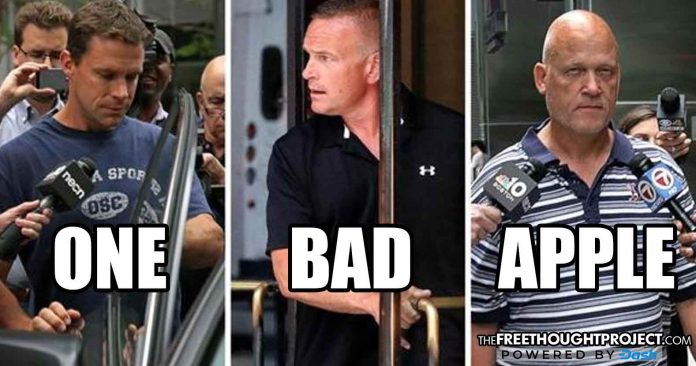 A trio of state troopers has been arrested and charged with stealing hundreds of thousands of dollars in pay through fake tickets and false overtime logs.
Going far beyond simply cheating on their time cards, three Massachusetts State Troopers have been arrested and charged with embezzlement. According to the allegations brought against the troopers, they stole tens of thousands of dollars when they billed the state for overtime they either did not work or time they stole when they clocked out early.
The officers are Paul Cesan, Gary Herman, and David Wilson. In 2016, Cesan is believed to have embezzled $29,000, Herman $12,468, and Wilson $12,450, which amounts to a year's salary for some hourly workers. Following the discovery, Cesan and Wilson resigned, and Herman was suspended.
NBC 10 in Boston reported: