by John W. Whitehead, Rutherford Institute: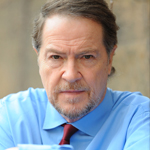 "Children are being targeted and sold for sex in America every day."—John Ryan, National Center for Missing & Exploited Children
Children, young girls—some as young as 9 years old—are being bought and sold for sex in America. The average age for a young woman being sold for sex is now 13 years old.
This is America's dirty little secret.
Sex trafficking—especially when it comes to the buying and selling of young girls—has become big business in America, the fastest growing business in organized crime and the second most-lucrative commodity traded illegally after drugs and guns.