by Stefan Stanford, All News Pipeline: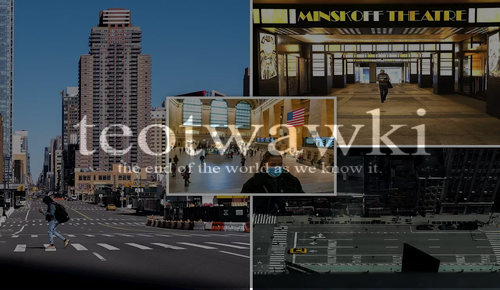 TEOTWAWKI.
'The End Of The World As We Know It'.
While some Americans believed we'd never see it in our lifetime's, 10's of millions of Americans and hundreds of millions more across the world are already witnessing it this very moment with much of life being shuttered and shut in, businesses closed 'en mass' with a boatload of unemployed soon to follow.
And while this TEOTWAWKI may look much differently than many thought it would, with President Trump and the White House just unveiling their '15 Days To Slow The Spread' strategy outlining their recommendations to Americans on how to get this beast under control, they also warned that new guidelines may be issued in 15 days if the spread of the virus hasn't yet been controlled and we can do a lot more than only imagine what those 'new guidelines' might be.