by Charles Hugh Smith, Of Two Minds: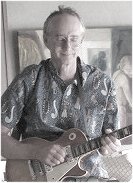 This exhaustion of the neocolonial-neofeudal model was inevitable, and as a result, so too is the decline and fall of the European integration/exploitation project.
That a single currency, the euro, would fracture rather than unite Europe was understood long before the euro's introduction as legal tender on January 1, 2002. The euro, the currency of 19 of the 28 member states of the European Union, is only one of the various institutions tying the member nations of the European union together, but it is the linchpin of the financial integration touted as one of the primary benefits of EU membership.