by Charles Hugh Smith, Of Two Minds: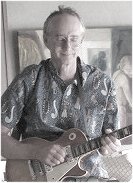 The goal of the Cultural Revolution isn't to persuade, it's to enforce compliance.
A Cultural Revolution is a movement designed to preserve the political and financial power of a ruling elite by social rather than political or financial means. Thus the primary tools of a Cultural Revolution are not redistributing power via elections (politics) or financial reforms; the primary tools are public shaming and denouncements, purges of those in positions of authority, show trials, guilt-by-association, wholesale denouncements of entire classes and widespread accusations of anti-progressive ("counter-revolutionary") tendencies in which guilt is defined by all-or-nothing litmus tests of one's loyalties to the Cultural Revolution's strict ideology.