by Steve St. Angelo, SRSRocco Report: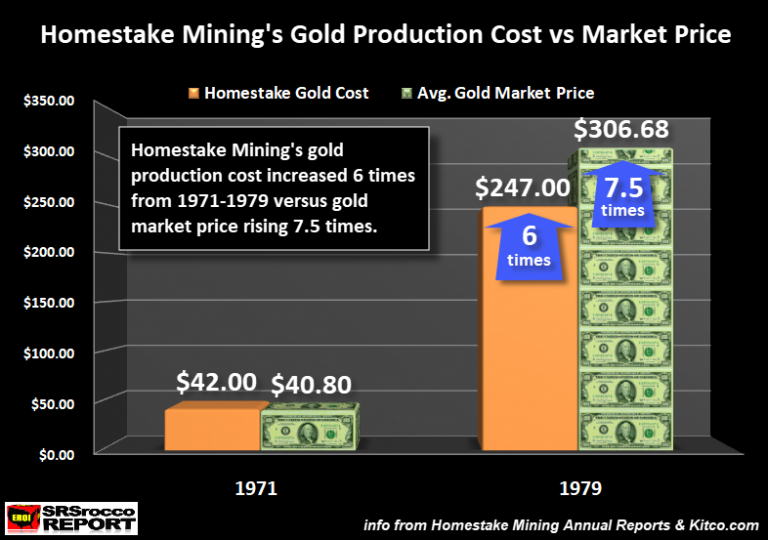 While the debate on the dynamics of the gold market continues, at least the top gold miners production cost provides us with a floor price.  Or rather, a basic minimum price level.  I get a good laugh when I read analysts suggesting that the gold price will fall back to $450-$700.  For the gold price to fall back to $450, then we would need to lose 95+% of global gold mine supply.
Due to two factors of rising energy prices and falling ore grades in the gold mining industry, COSTS WILL NEVER go back to where they were a decade ago.  Again, the only way for that to happen is if a large percentage of gold mine production was shut down.