by Daisy Luther, The Organic Prepper: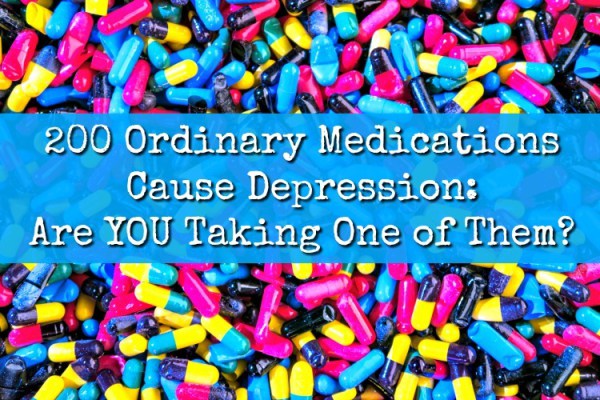 It would be difficult to overlook the epidemic of depression that has struck the United States over the past decades. The CDC recently found that death by suicide was up more than 30% and the use of antidepressants has vaulted 65% in the past 15 years.
There are many different theories about this increase. Everything from internet addiction to the Trump presidency to environmental causes has been blamed. Some believe it's always been like this but that the stigma has lessened and more people are getting help.
But now there's one more possible cause that needs to be considered. New research has shown that more than 200 medications, both prescription and over-the-counter, can increase the likelihood of depression and depressive symptoms. And when two or more of these drugs are combined, the potential for depression increases even more.