by Susan Duclos, All News Pipeline: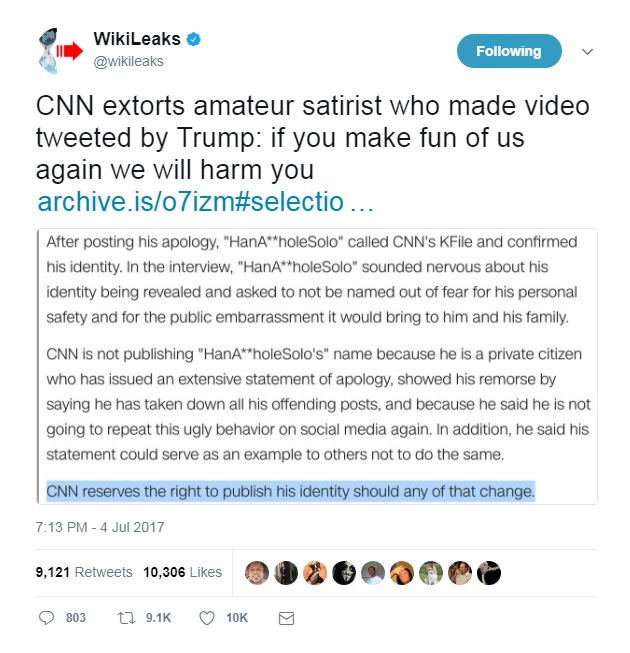 Brief recap: In June CNN was forced to change headlines and a story that was completely false, then forced to retract another fake news article, delete all links to it and apologize while forcing three employees to resign over it, on top of project Veritas capturing CNN employees admitting the whole Russia narrative they have been pumping for the past six months was "bullsh*t" and a "nothingburger."
Could it get any worse for CNN? Glad you asked, it just did.
After months of attacking President Trump, his family and his supporters, the president struck back with an amusing GIF where footage from WrestleMania 23 in 2007 where Trump went up against WWE CEO Vince McMahon during a "Battle of the Billionaires" match, has been retouched to show the President body-slamming a figure with the letters "CNN" superimposed over the person's head.
With the typical snowflake, social justice warrior mentality, CNN and the rest of the establishment media went into full victimhood mode, claiming the GIF of Trump body-slamming a logo, was somehow an incitement to violence against all media.