from The Epoch Times: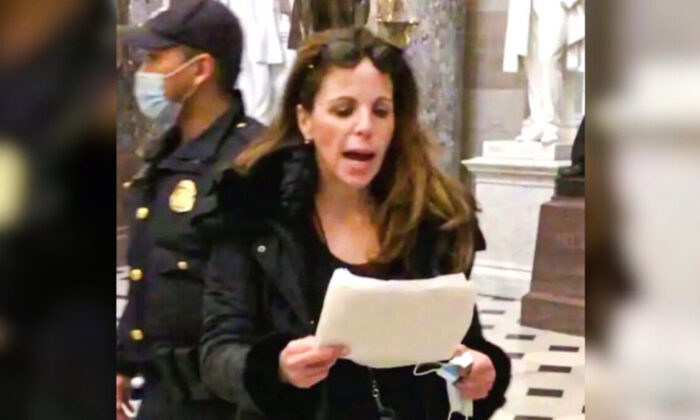 A California doctor has been sentenced to two months in prison for being involved in the Jan. 6 breach of the Capitol and stepping inside the restricted premises along with her co-defendant John Strand.
Dr. Simone Melissa Gold was initially charged with entering a restricted building or grounds, violent entry, and disorderly conduct, and arrested on Jan. 18, 2021. She spent two days in custody. On March 3, 2022, she pleaded guilty to the misdemeanor charge of illegally entering the restricted building. Gold was sentenced June 16 to serve 60 days in jail, one year of supervised release, pay a $9,500 fine, and $500 restitution.