by Matt Agorist, The Free Thought Project: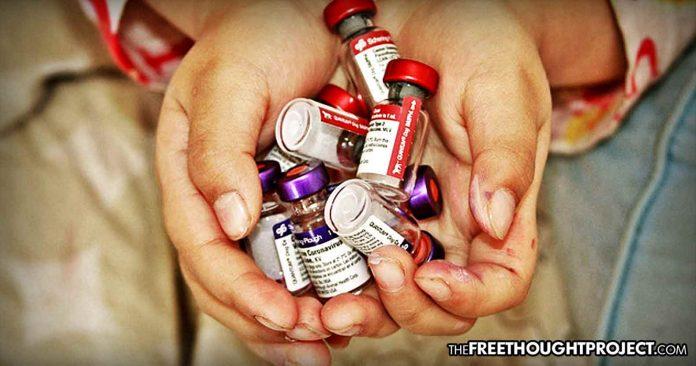 As the media pumped fear and propaganda over the non-epidemic of measles, vaccines in three states were found to be contaminated and causing infections.
Last month, measles hysteria came to a head as every single mainstream media outlet across the country ran with stories pumping fear over some non-existent epidemic. Headlines like "For God's Sake! Vaccinate Your Children!" and "Measles is on the rise. But telling anti-vaxxers they're stupid won't fix it" have run constantly since last month as the media and the government wage a war on those who advocate for vaccine safety and informed consent. There was one headline, however, that was the opposite of these and went entirely under the radar.