by Charles Hugh Smith, Of Two Minds: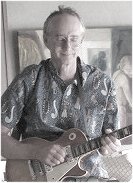 Stripmining the planet to maximize profits isn't progressive or renewable–it's just exploitive and destructive.
How do we describe the finding that the planet's most widely-owned super-corporation is destroying the planet to maximize its smartphone sales and profits? Shall we start with "inconvenient?" Yes, we're talking about Apple, famous for coercing customers to upgrade their Apple phones and other gadgets if not annually then every couple years, as the most effective way to maximize profits.