by Mac Slavo, SHTF Plan: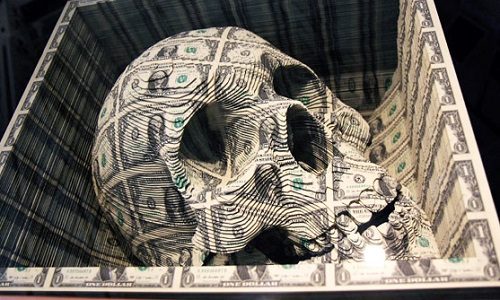 In just the month of May, the United States government spent $208 billion that they didn't have. By stealing from future generations and kicking the ever-heavier can down the road, the government is all but ensuring a dollar collapse.
Washington posted a $208 billion budget deficit in May as a modest increase in revenues failed to make up for higher spending on the military and social welfare programs like Medicare, according to data released on Wednesday by the Treasury Department. The deficit was the highest ever for the month of May and wider than the average forecast of $185.5 billion in a Reuters poll of analysts. Government spending rose to $440 billion, up 21% from May of 2018. Receipts increased to $232 billion, up 7% from the same month last year.