by Charles Hugh Smith, Of Two Minds: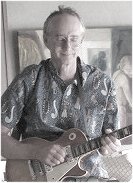 Only small scale systems can sustainably impose "skin in the game"– consequences, accountability and oversight.
Several conversations I had at the recent Peak Prosperity conference in Sonoma, CA sparked an insight into why societies and economies thrive or fail: It All Boils Down to Scale. In a conversation with a Peak Prosperity member who goes by MemeMonkey, MemeMonkey pointed out that social / economic organizations that function well at small scales (i.e. localized) fail when scaled up and centralized (i.e. globalized).
I was immediately struck by the impact of scale on markets (Capitalism) and the state (Socialism), an ideological spectrum I've written about recently.
Both markets and governance function well at a small scale because those making the decisions must absorb the consequences of their actions/choices.