by Geoffrey Grinder, Now The End Begins: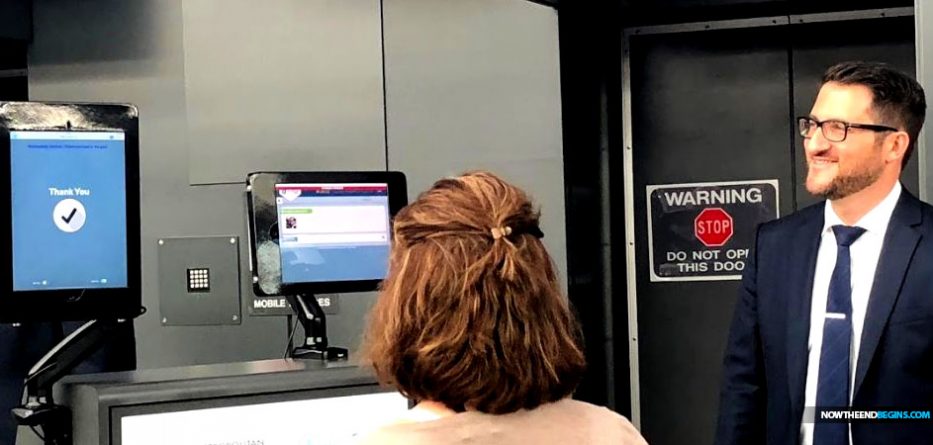 The scan takes fractions of a second and has shown to be 99 percent accurate during testing, according to CBP Commissioner John McAleenan, who was joined by MWAA President Jack Potter and airline representatives for an unveiling event Thursday
Facial recognition is a technology that has been active for a few years now, and is getting ready to be rolled out mainstream. When I worked for Citibank back in 2011-2013, part of the onboarding process for new employees was iris scans for use in gaining access into secure areas of the complex. Now the technology is ready to take the stage, and you will be seeing it just about everywhere you are used to using an ID card, like a drivers license or passport, to prove who you are.