by Geoffrey Grinder, Now The End Begins: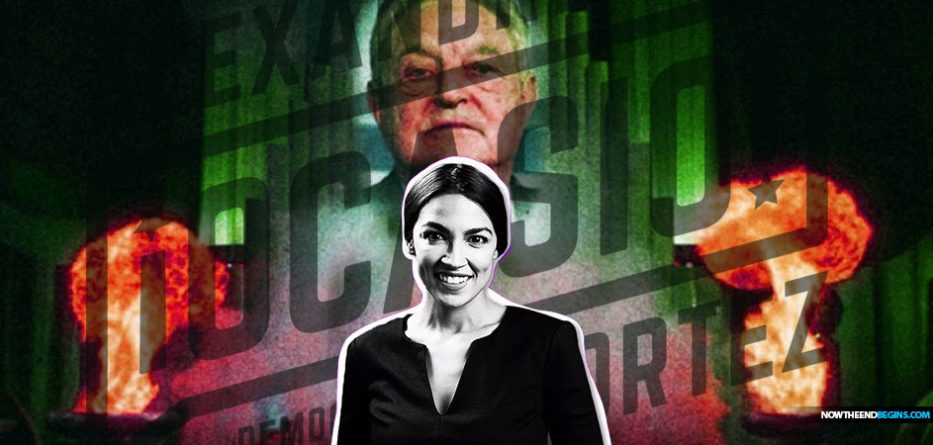 New details have emerged revealing that George Soros helped prop-up Democratic socialist Alexandria Ocasio-Cortez's political career in an attempt to put 400 Bernie Sanders-like politicians in Congress.
Well, that didn't take long. As the fake news media has been gushing and fawning over rising star Democratic Socialist Alexandria Ocasio-Cortez, pushing hard the 'she came out of nowhere!' narrative, it turns out that she in fact did come from somewhere. Alexandria Ocasio-Cortez, political candidate, was created inside the walls of  The Media Consortium, one of the crown jewels of the George Soros empire.