by Matt Agorist, The Free Thought Project: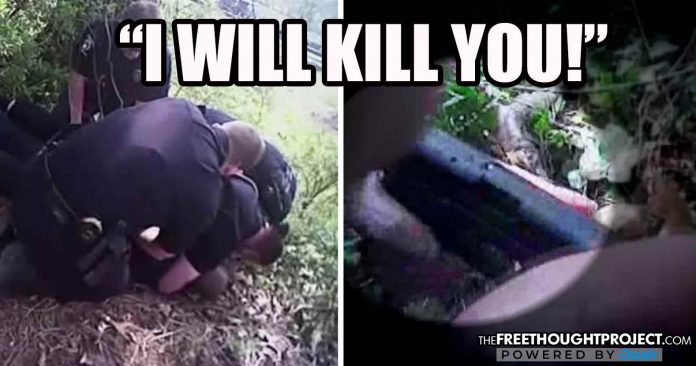 After their department failed to hold the officers responsible for holding down an unarmed man and threatening to kill him—while beating him—the taxpayers will now be liable.
Charlotte, NC — A man, who would later be proven innocent, had officers pile on top of him, hold a gun to his head, beat him into the earth, taser him, and threaten to kill him. All of it was captured on video. The chief of police even called the incident "indefensible" at the time. Now, however, the taxpayers are going to be held liable—not the police.
The unarmed suspect's only 'crime' was running away from police. In response to a man running, four officers were caught on camera punching, elbowing, and threatening to shoot the unarmed man, James Yarborough, in the head.