by Charles Hugh Smith, Of Two Minds: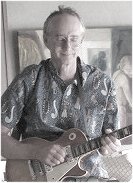 The elites' clever exploitation of politically correct cover stories has enthralled the comatose, uncritical Left, but not those who see their living standards in a free-fall.
A family member who has lived in France for decades summarized the source of the gilets jaunes protests in one sentence: "The government stopped listening to the people 20 years ago. It would be difficult to deny the generalization of this: many if not most governments stopped listening to their people decades ago, preferring instead to listen to financial and political elites and entrenched cultural eliteswho view commoners with disdain.