by Geoffrey Grinder, Now The End Begins: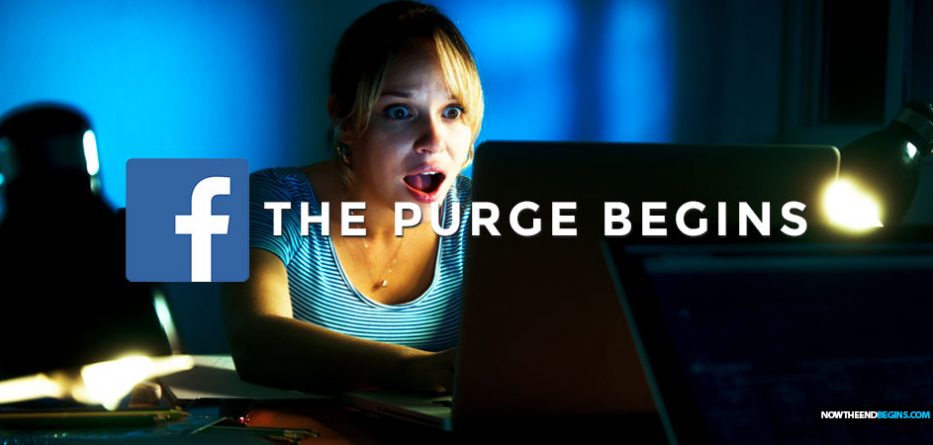 IN JANUARY 2017, FACEBOOK BEGAN MAKING ALGORITHM CHANGES TO MAKE SURE CONSERVATIVE AND CHRISTIAN NEWS WAS NO LONGER SO INFLUENTIAL. NOW THE END BEGINS FACEBOOK TRAFFIC HAS CONSISTENTLY DECREASED WITH EACH ALGORITHM CHANGE.
"The instruments also of the churl are evil: he deviseth wicked devices to destroy the poor with lying words, even when the needy speaketh right. But the liberal deviseth liberal things; and by liberal things shall he stand." Isaiah 32:7,8 (KJV)
EDITOR'S NOTE: In Nazi Germany, when Hitler wanted to "rank" the Jews, he made them all wear a yellow star as they were placed into ghettos. Now Facebook founder and CEO Mark Zuckerberg wants to do the same thing to Conservative and Christian voices on his social media site. His 'yellow star' is a new ranking algorithm which will separate out Conservative and Christian posts, identify them as 'fake news' no matter the actual content, and then assign them their place in the Facebook 'ghetto' where very few if anyone will ever actually read them. Zuckerberg says that this will "restore trust" to Facebook in much the same way that Hitler told the Jews that going in to the shower would refresh them. What he didn't tell them that the showers were actually gas chambers. Before the purge began in early 2017, NOW THE END BEGINS had an average of 2 million views per month. Now we average around 500,000 which has resulted in a 75% drop in revenue from ad placement. That's why we started the fundraiser last year. Eventually, Conservatives and Christian voices will be eliminated altogether from platforms like Facebook, but until we are, we will continue to expose the darkness of the times in which we live.