by Jim Hoft, The Gateway Pundit: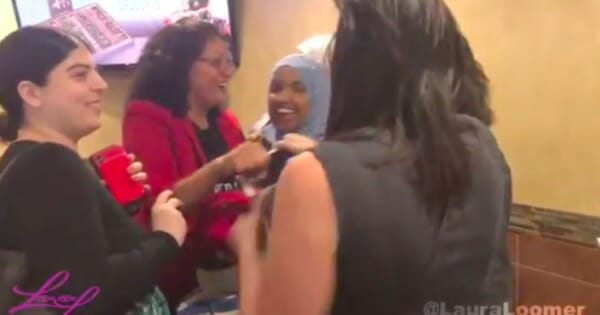 Conservative activist Laura Loomer crashed a campaign event on Sunday for two Minneapolis area Muslim Democrats.
Minnesota state Rep. Ilhan Omar, left, and Rashida Tlaib, a congressional candidate in Detroit held a joint campaign event at the Holy Land deli in Minneapolis.
Rashida Tlaib will likely be America's first female Palestinian and Muslim member of Congress.