by Matt Agorist, The Free Thought Project: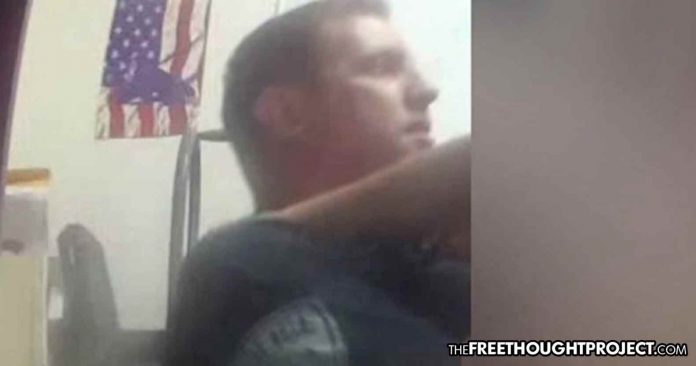 After an officer was captured on body camera video having sex in his office, investigators searched his computer and found naked pictures of a 5yo girl.
Superior, AZ — This week, an Arizona police sergeant has been fired after body camera footage captured him having sex in his office. In the video, former Superior Police Sergeant Anthony Doran can be seen positioning the body camera and pointing it himself and his partner as she sits on his lap. During the investigation into the video, other questionable images were found in his possession.
The allegations only came to light after Doran and three other officers were sued in an excessive force case. Otherwise, the public would have never known.